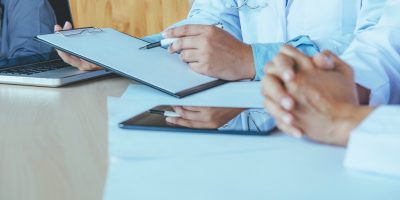 CONSULTATION
We establish and upgrade current clinical services to meet international standards for a better patient outcome. We assess the healthcare facilities' needs, create customized solutions tailored to maximize the desired outcome boosting high performance and achieving excellence. Our consultation services vary from clinical pharmacy services establishment, patient education clinics and drug information services. Ask for further details and submit your inquiry. 
CONTINUOUS PROFESSIONAL DEVELOPMENT
We provide Continuous Professional Development (CPD) for Healthcare practitioners; physicians, dentists, pharmacists or nurses through specialized training courses providing rich stream of information using active learning techniques and technology tools hence enhancing the healthcare providers knowledge and skills. Learn more about our courses and upgrade your practice by joining our modules designed from real cases scenarios.
DRUG INFORMATION & PATIENT EDUCATION
We provide unbiased drug information for physicians and their refereed  patients; in addition, we tailor patient education programs for hospitals and community pharmacies besides carrying out Healthcare awareness campaigns. Ask for further details and submit an inquiry.
RECRUITMENT SOLUTIONS
Your healthcare facility is in need of highly qualified practitioners.You wish to hire the best and ensure quality services. Ask about our recruitment services. We provide recruitment solutions by matching healthcare business with the highest quality staff possible.